« Happy Combo »
from Monday 26th August to Saturday 31rst August 2019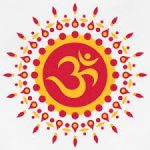 Yoga I Nature I Discoveries & Tourism on the French Riviera I 6 days / 5 nights I Sign up !!!
Carolyn offers you a Happy Combo: a Wellness Retreat combining Yoga, Nature + Culturel & Culinary Tourism on the French Riviera.
Come nourish your mind, body and soul through an immersion in yoga, nature and discoveries within an exceptional region.
This retreat will allow you to combine perfectly the daily practice of yoga, the deep connection to nature, the tranquility but also the discovery of the region, its rivers, its mountains, its unique cultural places, its Riviera, its gastronomy…
You will stay in a beautiful old stone Bastide dated 17th century located in a green setting with splendid views of the mountains. You will enjoy its gardens and its beautiful swimming pool in an absolute calm.
Magical place conducive to the practice of yoga, meditation, and relaxation….
I will transmit you with passion and sincerity the Art of Yoga by guiding you through dynamic Vinyasa Flow inspired by Hatha, Ashtanga, Bikram and Yin Yoga that will adapt to all levels. Fluidity, self-presence, detachment, commitment, listening, discipline, attention, balance, breathing.
A dance of the body and breath in harmony. You will begin your day with breathing exercises (Pranayama) followed by a dynamic Yoga practice.
A full breakfast will be proposed to you before leaving to the discovery of the Region (the detailed planning will be given to you after reservation) for the day.
When you return, you will have time to enjoy the pool, relax, and why not indulge in a relaxing massage … you will end your day with a gentle Yoga practice followed by a deep relaxation.
Dinner will be served around 8pm around a common table.
The schedule of excursions is varied. It could be a hike in nature with swimming in the river, visiting perched villages, Provencal markets, but also beach ballads between Cannes and Monaco … you will also have time for you , to enjoy at your own pace, according to your desires …
The detailed schedule of a typical day is available on request!
I will propose Yoga workshops on different themes … we will talk about Philosophy, Food, Art of Living … I
t is important to me that your stay allows you to relax through yoga but also through discoveries, adventure, and Tourism in an exceptional nature.
Let you guide, I take care of everything!
Price: 990 Euros
This price includes single room accommodation with full board, excursions, participation in workshops, and 2 daily Yoga practices
* Transfers to and from Nice Côte d'Azur airport (and nearby train stations) available on request (50 euros / pers)
* Massage on request in extra
* Spoken languages: French and English
* Number of participants: maximum 6 people
More photos available on request!
Payment terms: 50% of the amount to be paid to confirm the reservation – the balance will be settled on site upon your arrival. Cancellations: full refund of deposit up to 60 days before the start of retirement Refund 50% of the deposit 30 to 60 days before the start of the retirement. Any request for refund outside these periods will not be accepted.