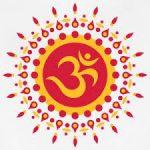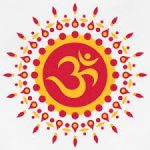 My own experience of Yoga
My first encounter with Yoga was in Malawi, Africa, where I lived with my family. I was curious to discover this art. And the breathtaking beauty of this small country, the calm, the nature, the humility of this people combined ideal conditions to begin my learning.
It was then in the Philippines that I practiced other forms of yoga with benevolent teachers and my simple curiosity turned into a deep need to practice and discover the philosophy of this art.
Back in France in 2014, I decided to deepen and validate my knowledge and practice of yoga by performing an intensive teacher training. Its scientific, physical and spiritual approach quickly won me over.
I have been practicing yoga since 2011 and have been a graduate Ashtanga Vinyasa Yoga Teacher since 2017, a Certified Yoga Alliance diploma.
I did my teaching training at Ashtanga Yoga Paris with Gérald Disse and Linda Munro, generous, caring and passionate teachers.
I continue to train, feed, learn, observe…. we are eternal beginners and the path of Yoga is infinite…
Yoga is a state of mind, it is lived to the fullest and I apply myself to it every day.
Who am I ?
Sporty since childhood, I practiced rowing, tennis and running in competition. Very athletic, I like the action, the effort, surpass myself and feel my body move, sweat, vibrate ….
I like to walk barefoot, swim, nature, calm, travel, share, feel the emotions, colors and smells of here and elsewhere, make new encounters … Yoga has intruded into my life with gentleness and has been able to take its place in my daily life…. it is now in me forever!
My different experiences of living abroad, mainly in Southern Africa and in Asia in the Philippines for about fifteen years have greatly influenced my state of mind and my approach to life.
African at heart, because I lived there for a long time and also because my first 2 babies were born there;-) I plan to go back and share my passion for Yoga across Africa…
I offer energizing Vinyasa Flow classes incorporating influences from Hatha, Ashtanga, Bikram and Yin Yoga. Click on this link if you want to learn more about Yoga Styles
My teaching is designed to calm the mind and inspire the body through soft music, movement and breathing.
I create a variety of streams for dynamic classes, and a mix of breathing exercises as well as recovery breaks for gentler practices.
I like to incorporate a Yin part into my classes to bring the focus to letting go and relaxing.
My Yoga style is unique, intuitive and inspiring…
It is important to me to help my students connect to their bodies, breath and minds in a graceful and welcoming way.
My Trainings
Ashtanga Vinyasa Yoga Intensive Professorial Training 200H
with Gerald Disse – Linda Munro – Ashtanga Yoga Paris Academy – Certified Yoga Alliance – May 2017
Sequencing & the Art of Teaching Vinyasa – 37 hours Intensive Training with Ron Reid – Marla Meenakshi – Oct 2018
A Celebration of Yoga, Teaching  & Liberation with Sri Dharma Mittra – London – Feb 2019
Weekend Ashtanga workshop with David Swenson – Paris – Nov 2019